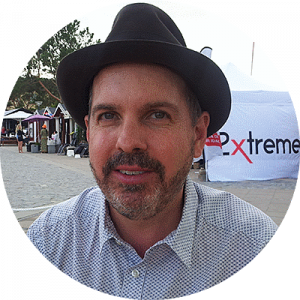 email hidden; JavaScript is required 300w, https://www.edgerow.com/wp-content/uploads/Rick-Wahl1-150x150.png 150w, https://www.edgerow.com/wp-content/uploads/Rick-Wahl1.png 400w, https://www.edgerow.com/wp-content/uploads/Rick-Wahl1-100x100.png 100w, https://www.edgerow.com/wp-content/uploads/email hidden; JavaScript is required 200w" sizes="(max-width: 300px) 100vw, 300px" />
Hi! My name is Rick Wahl and I run EDGEROW. I work with customers to create effective web sites and apps. From hosting to developing and marketing — I offer complete solutions. Get in touch to get started!
I've been building with PHP and Javascript for over 20 years now. I have been creating sites using WordPress for 10 years and also have extensive experience with fullstack programming (MEAN), software development and Linux administration. I am always keeping my eyes open for promising new technology to drive innovation.
I am one of the founders of SurveyLegend, developing SAAS software for survey creation. I worked from 2010 until 2015 as Chief Product Officer of the company at the Ideon Innovation incubator in Lund. I was responsible for the company's e-commerce site as well as fullstack development of the solution. After I exited the company when moving from Malmö to Vejbystrand, the company has continued to grow their user base and their software is now being included in international lists of the best survey software [Capterra #6, SoftwareWorld #5]. In my time with SurveyLegend, we received the following accolades:
Named one of Sweden's Top 25 Web entrepreneurs by internetworld.se
One of 20 teams chosen worldwide for Seedcamp New York
Top winners of Venture Cup Syd (2011) [English translation]
I live with my wife and our two boys in the lovely seaside town of Vejbystrand, outside of Ängelholm in the south of Sweden. It's a great place to live — I especially enjoy taking advantage of the ocean views on long runs. I also like making music in my free time.